For my first Comments4Teachers assignment, I have been assigned Jabiz Raisdana.
Jabiz Raisdana is a middle school teacher. He is passionate about many things and loves to share his passions with other people. He said he loves teaching and cannot think of anything he would rather do.
I Wanna Rock
The first post that I commented on was "I Wanna Rock." Jabiz wrote that he was excited because he had just received an email about his ideas on a
Rock and Roll
after school club for high school students. At first the activities director was hesitant with the idea, but after hearing the ideas that Jabiz had for the after school class, the director was on board.
In response to this post, I congratulated Jabiz on getting his after school
class
. I like that his interest in Rock and Roll led him to want to share it with students. I also like his ideas of making the class fun by having the students learn different songs and perform them or creating digital stories, instead of a typical history class. I stated that it makes it more of an after school activity than a class which makes it even better.
No Budget
In this post, Jabiz begins to say how it has been a while since he has posted anything. Then he begins to talk about an email he had received from an artist named Adriana. Adriana came across a picture from his blog a long time ago and it inspired her to create a series of paintings in her Pop Surrealism Style.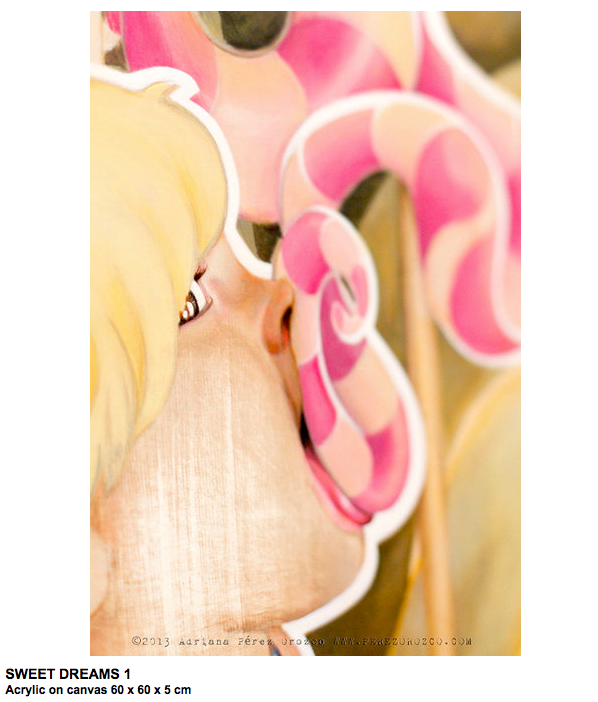 He begins to talk about whether if this email meant anything to him, was it important? He states that it feels right. He also says, "...giving of my life in a way that might connect to other passions matters to me." After the email, he has been getting to know Adriana and her work a bit more and also asked to buy the painting.
He also receives another email from an author and graffiti writer named KET. KET came across his photo of graffiti and asked to included it in book on street art. Jabiz then writes, "After years of living online and sharing my life with the internet, I am more often than not pleasantly surprised by what comes back to me."
In response to this post, I commented how I like that he is passionate about passions, his passions and others. It is great that he inspired these two people and knowing that he has makes him feel good inside. I wrote that I believe everyone wants to feel as if they have inspired at least one person in their life.